Roofing Services near me in Chandler, Arizona
The residents of Chandler often find themselves in need of roofing services and Johnson Roofing has been at their service since 2004. There are many reasons why a homeowner would need roofing services; such as damaged shingles or tiles, a leak, or an emergency situation. The seasonal weather in Chandler can be harsh on rooftops, especially if the age of your house is a factor.
Roof Replacements near me in Chandler, Arizona

In some cases, a complete roof replacement is necessary. Some roofing companies will immediately say a roof replacement is needed when unnecessary, but you will never receive such service from Johnson Roofing. When you hire Johnson Roofing to do your roof replacement, you will receive warranties on the labor and the materials used. Sometimes, your homeowners insurance will cover the roof replacement.
Roof Repairs near me in Chandler, Arizona

The most common service performed in Chandler is tile roof repairs. Roof repairs are usually needed because of a poor installation, lack of maintenance, or from sudden penetrations. A roof can appear to be in great condition on the outside and still develop an interior leak. A damaged roof can be troubling for a homeowner, making them wonder if their roof needs to be replaced or if it can be simply repaired. We at Johnson Roofing can help you determine what actions are needed. We offer two flat-rate packages for tile roof repairs to make it easier and cost-effective for our customers.
The first package is priced at $450 and is for repairing leaks on tile roofs. This package includes total repair of the damaged area and all materials necessary. For minor roof repairs, you'd be interested in our second package. Our second package is priced at $250 and covers the replacement of up to 15 tiles, materials and labor.
Roofing for New Home near me in Chandler, Arizona

Choosing an excellent roofing company is very important for your new home in Chandler. A poor installation can cause many problems down the road. Johnson Roofing has a proven track record of outstanding service. Call us to schedule an in-home consultation at no cost to you! We will provide you with an explanation of our process as well as a price quote that same day.
Emergency Roofing Services near me in Chandler, Arizona

If you find yourself in a roofing emergency, please call us immediately at (480) 467-4572. Most emergencies can be fixed rather quickly, as we keep many products stored locally.
Common Roofing Types for Chandler, Arizona
Clay or concrete tiles have become the prominent type of roof on new home builds Chandler; however, shingles are still very common as well. Some older houses or buildings have flat roofs. Johnson Roofing can service all these types of roofs.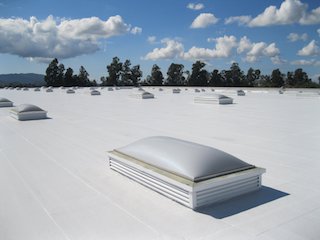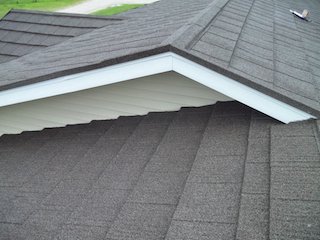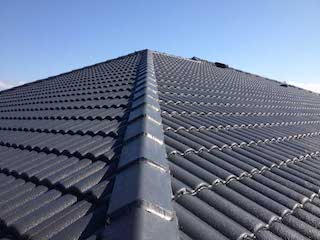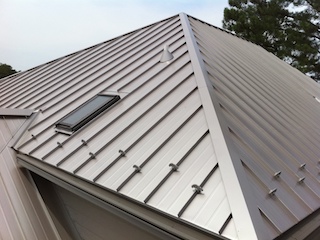 The Johnson Roofing Difference for Chandler, Arizona
Johnson Roofing is the number one rated roofing company in the valley, and for good reason. Our customers will always be treated as our top priority, as it should be. We have 5-star reviews on Google, Yelp, and Angie's List; along with an A+ rating with the Better Business Bureau. You will not be disappointed when you choose Johnson Roofing.
The Johnson Roofing Guarantee for Chandler, Arizona
At Johnson Roofing, we are confident in our services. We use the best materials available and our knowledgeable crewmen perform impeccable installations. We offer warranties on all of our jobs and materials, the length of warranty depending on materials chosen.
Highest Rating Roofing Company Near Me In Chandler, Arizona
Beckie Mac, Chandler Arizona

I had an insurance claim for wind damage for my roof. I called 4 companies for quotes. Charlie with Johnson Roofing was the first to come out. He provided a thorough and itemized estimate of the products being used and the process. He was available via text or phone when I had questions. He came back out to review the completed work and make sure I was a satisfied customer.

The other companies were a much higher price and did not provide me with an itemized quote. One company went so far as quoting me one cost to shingle over existing and over $1,000 more to completely remove existing shingles to re-roof.

Johnson Roofing was very professional and completed my job in one day. The crew cleaned up the area and took care of any concerns as I reviewed the completed job. Johnson Roofing is the best in the business.

I definitely recommend Johnson Roofing because:

I received a detailed quote quickly.
Very competitive and detailed estimate.
Great customer service
Professional and skilled in job
Timely scheduling and one day completion.
Photos of the completed work