Roofing Services near me in Ahwatukee, Arizona
A resident of Ahwatukee might need roofing services for many different reasons. The harsh Arizona summers and the seasonally monsoon storms can sometimes cause damage to roofs, especially without proper maintenance or a poor installation. You may even find yourself in need of an emergency repair. No matter what roofing service you require, Johnson Roofing can help!
Roof Replacements near me in Ahwatukee, Arizona

When you are looking for a roofing company to perform a roof replacement, it is important to choose an honest one because sometimes a roof replacement is not always necessary. Johnson Roofing will never recommend a roof replacement unless completely necessary. Keep in mind that if a roof replacement is necessary, some homeowners insurance may cover it.
Roof Repairs near me in Ahwatukee, Arizona

The most common service we provide is repairs. Broken or damaged roofs can quickly escalate into a safety hazard. Because tile roofs are so popular in the valley, we've created two flat-rate packages specifically geared toward tile roof repairs.
The first package is priced at $250 and is for minor repairs. This package replaces up to 15 tiles and includes the repair, all materials, and the warranties! The second package is for a leak repair and priced at $450. This also includes the repair, all materials, and the warranties. The warranties we refer to are the warranty on the work and a separate warranty on the materials!
Roofing for New Home near me in Ahwatukee, Arizona

We understand that building a new home can be exciting, but also stressful. Choosing the right builders and companies to work with can be a challenge. At Johnson Roofing, we take pride in our meticulous installations and customer relations. We offer free in-home consultations where a price quote, along with an explanation of our process, is given to you that same day! Call us to schedule one.
Emergency Roofing Services near me in Ahwatukee, Arizona

If you are in need of an emergency roofing service, call us immediately at (480) 467-4572. We store a lot of our materials locally, so we are able to move quickly at easing your mind and solving the problem.
Common Roofing Types for Ahwatukee, Arizona
The roof types you will find in Arizona are shingles, tiles, flat, or metal. Shingles and tiles are the most popular, but tile roofs have become more and more dominant over the years for many reasons. Tile roofs are durable, affordable, attractive, and add value to your home!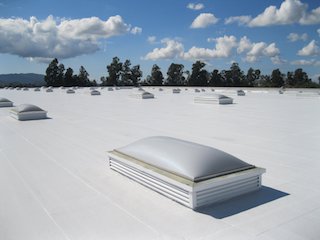 Ahwatukee Shingle Roofing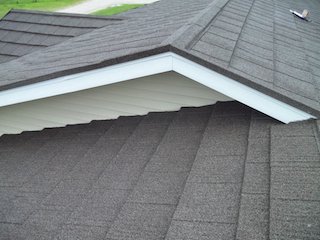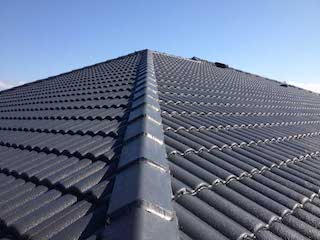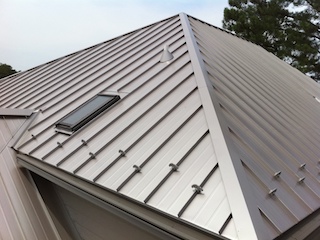 The Johnson Roofing Difference for Ahwatukee, Arizona
Johnson Roofing is the number one rated roofing company in the valley, and for good reason. Our customers will always be treated as our top priority, as it should be. We give credit to our meticulous crews, knowledgeable staff, and the best materials on the market! We have 5-star reviews on Google, Yelp, and Angie's List; along with an A+ rating with the Better Business Bureau.
The Johnson Roofing Guarantee for Ahwatukee, Arizona
We are confident in our work! We guarantee our work for up to 10 years and our materials up to a lifetime. On every job, we will provide you with before and after pictures to show exactly what was done.
Highest Rating Roofing Company Near Me In Ahwatukee, Arizona
W. Mor Ahwatukee, Arizona
After spending months acquiring numerous bids from various roofing companies in the area who in the end often lacked solid skills in customer service and workmanship, I grew frustrated and sought the advice of a reputable professional. As a result, I was referred to the best roofing company in the business: Johnson Roofing. William assessed my roof, provided a detailed in-person, on-site recommendation, and forwarded a comprehensive statement of work to complete the project at an extremely competitive price. We scheduled the work and once the project was completed, Sylvia assembled several photos of the finished work for me to view online and provided a concise invoice for easy payment. I feel very fortunate to know a company with such honest, skilled, trustworthy and courteous professionals. You need not look any further -- Johnson Roofing is the best in the business.