Roofing Services near me in Sun City, Arizona
There are many reasons why a resident of Sun City might need roofing services. Having a damaged or ill-maintained roof can be worrisome and dangerous. The extreme heat and monsoon storms in Arizona can also be a factor. Whether you're in need of a maintenance check, minor repair, replacement, or emergency repair, Johnson Roofing can help!
Roof Replacements near me in Sun City, Arizona

In some cases, a roof replacement may be necessary. When getting a roof replacement, it is important to have the roof installed correctly to prevent any future problems. At Johnson Roofing, we are confident in the work provided by our professionally trained crews that we offer warranties on both the work and the materials used. Before scheduling a roof replacement, we recommend checking with your homeowners insurance to see if they will cover it. We would be happy to give you a free consultation and help you determine what needs to be done.
Roof Repairs near me in Sun City, Arizona

Roof repairs are the most common service we provide, specifically tile roof repairs. This is not because tile roofs are cheap or fragile, in fact it's contrary to this. Tile roofs have become the dominant roof type Sun City and the surrounding areas for many reasons. They are durable while being affordable. They are also economically friendly while adding value to your home! Most homes are now being built with tile roofs for these reasons.
Because of the popularity of tile roof repairs, we've created two flat-rate packages to make it easier for our customers. Our first package is for minor repairs. For $250, we will replace up to 15 tiles and this includes all materials necessary. This also includes warranties on the area(s) we service! Our second package is for leak repair and it's priced at $450. Leaks are sometimes difficult because there may not be any visible exterior damage. With this package, Johnson Roofing will locate the leak and repair the damaged area, all materials included. This package also includes warranties on the repaired area! We guarantee another leak will not appear there again for at least 10 years!
Roofing for New Home near me in Sun City, Arizona

If you are building a new home in Sun City, it is important to choose builders that have a proven track record. When it comes to installing your roof, you will want to ease your mind knowing that you have the best roofing company installing the shelter over you and your family. Johnson Roofing is the number one rated roofing company in the valley, and for good reason. We work quickly, but also meticulously with the best materials on the market! We take pride in our work and we'd love to be part of this exciting time of your life. At no cost to you, we can come give you a price quote and explain the installation process. Call us today to schedule a free consultation!
Emergency Roofing Services near me in Sun City, Arizona

A roofing emergency needs to be repaired quickly and efficiently. We store a lot of products locally, so we're able to come to your rescue as soon as possible. Please call (480) 467-4572 if you ever find yourself needing emergency roofing services.
Common Roofing Types for Sun City, Arizona
There are four roof types you will see in Sun City and the neighboring areas: tile, shingle, metal, and flat. As stated above, tile roofs have become the leading roof type over the years. Tile roofs are durable, affordable, appealing, and economically friendly. Most new homes will be built with tile roofs. If you are part of a Homeowners Association, they will sometimes have strict guidelines on which type of roof you're able to have.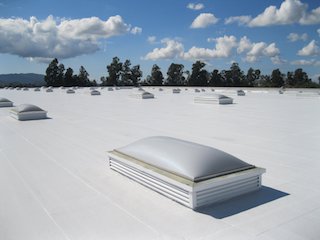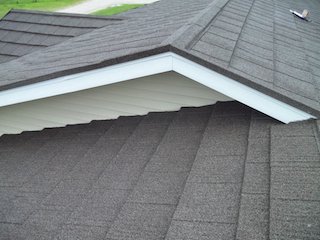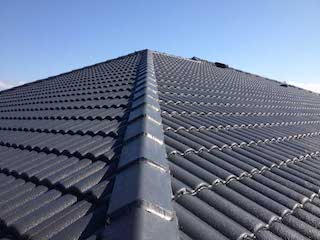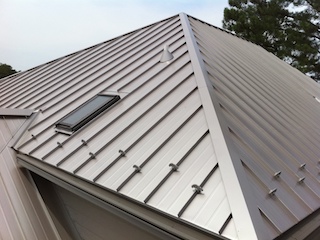 The Johnson Roofing Difference for Sun City, Arizona
At Johnson Roofing, we can confidently walk away after a job knowing that we did spectacular work. We've been serving Sun City and other cities in the valley since 2004. We take a lot of pride in our work. We have 5-star reviews on Google, Yelp, and Angie's List; along with an A+ rating with the Better Business Bureau. We've worked hard to gain this reputation and we will always strive to live up to it.
The Johnson Roofing Guarantee for Sun City, Arizona
Because we are so confident and proud of our work, it is easy for us to offer two types of warranties on every job. We have a warranty on the work performed and another warranty on the materials that were used. You will not be disappointed when you choose Johnson Roofing!
 Highest Rating Roofing Company Near Me In Sun City, Arizona
John Q Sun City Arizona
had a great experience with Johnson Roofing.
They were able to give me an estimate within a few days of my original phone call. It wasn't necessary for me to be present for the roof evaluation.
The team arrived promptly at 7am each day that they worked. The project took three full days (single story house, 2100 sq ft).
The most important part was that communication was maintained very well. Charlie was my point of contact, and he would respond in a timely fashion any time I had a question for him.