Roofing Services near me in Tolleson, Arizona
Whether you're in need of a minor roof repair, a leak, an emergency roof repair, or roofing a new home in Tolleson, Johnson Roofing can help! The harsh Arizona summers and seasonal monsoon storms can be a threat to damaged or improperly installed roofs. Damaged roofs should not be treated lightly and need to be tended to as soon as possible. Johnson Roofing has been providing roofing services in the valley since 2004.
Roof Replacements near me in Tolleson, Arizona

If you think a roof replacement is needed on your home, please call Johnson Roofing to schedule a free consultation. Sometimes, a repair is all this is necessary and we can determine this upon examination. We understand that honesty plays a big role in the reputation of a company and we take pride in our customer's opinion of us. If a roof replacement is absolutely necessary, some homeowner's insurance companies will cover it and we recommend checking with them before the service is rendered.
Roof Repairs near me in Tolleson, Arizona

The most common services we provide are roof repairs, specifically tile roof repairs. This is because tile has become the most popular roof type in the Tolleson area. Due to the high number of tile roof repairs, we have two flat-rate packages we offer to our customers.
The first package is for a basic roof repair. Priced at $250, this package includes the replacement of up to 15 tiles and all materials necessary. This also includes warranties on both the work and the materials. The second package is for a leak repair. Priced at $450, this package includes the repair of the leak and all materials necessary. Like the first package, this also includes the warranties. In fact, we guarantee that the leak won't return for at least 10 years!
Roofing for New Home near me in Tolleson, Arizona

If you are building a new home in Tolleson, let us say congratulations. This is an exciting time for you and we want to help! We have a proven track record at Johnson Roofing and we can guarantee that you won't be disappointed. We work quickly while still paying close attention to detail. Most new homes are being built with tile roofs, but we recommend checking with your Homeowner's Association if you have one. They may have strict guidelines on the type of roof you can have. At no cost to you, we can come perform a consultation where you will be given a price quote that same day!
Emergency Roofing Services near me in Tolleson, Arizona

Please call us at (480) 467-4572 at the first sign of roofing emergency. We store most products locally, so we can move quickly at getting your roof back in tip-top shape.
Common Roofing Types for Tolleson, Arizona
When driving around Tolleson and the surrounding areas, you might notice four types of roofs: tile, shingle, metal, and flat. Tile roofs have boomed over the years for many reasons. They are affordable while adding value to your home! They are economically friendly while being durable against Arizona's extreme weather.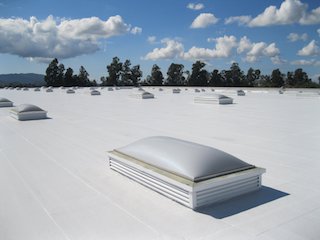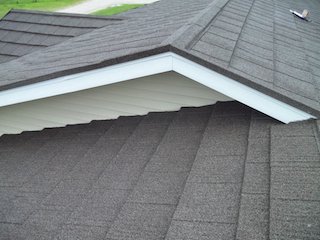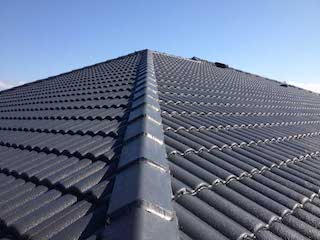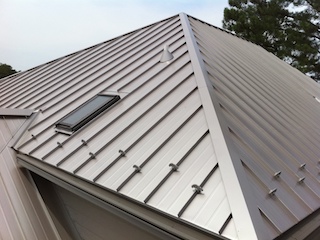 The Johnson Roofing Difference for Tolleson, Arizona
After we complete a job, we can walk away knowing that we did an excellent job. At Johnson Roofing, we take a lot of pride in our work and customer relations. On every job, we take before and after pictures and go over these with you. The customer will always know what was done and have every question answered. We have 5-star reviews on Google, Yelp, and Angie's List; along with an A+ rating with the Better Business Bureau. When you hire us, you won't be disappointed. Our customers really are our top priority.
The Johnson Roofing Guarantee for Tolleson, Arizona
We offer a warranty on the work performed for up to 10 years. The materials we use will have a warranty up to a lifetime, depending on what materials are chosen by the customer. At Johnson Roofing, we can guarantee excellence!
Highest Rating Roofing Company Near Me In Tolleson, Arizona
Nyla L Tolleson Arizona
I could not be more pleased with my experience with Johnson Roofing. Charlie came out the very next day after my call to give me an estimate. He was very helpful and gave me several options. Their bid was half the amount of my other bid. I worked with Tammy in the office on scheduling, she was courteous and made every effort to accommodate my needs. I was also very pleased with quality of the work.