Roofing Services near me in Litchfield Park, Arizona
There are many reasons why a homeowner in Litchfield Park may need roofing services. Whether it's a maintenance check, leak, replacement, or an emergency, Johnson Roofing can help! The extreme sun and seasonally heavy rains in Arizona can be dangerous on a damaged roof. It's important to repair any damages quickly and efficiently to prevent further disaster.
Roof Replacements near me in Litchfield Park, Arizona

Sometimes a repair isn't enough and a roof replacement is needed. If you're unsure, Johnson Roofing can come give you a free consultation. We will never recommend a roof repair unless completely necessary. We've been serving the valley since 2004 and can guarantee our work.
Roof Repairs near me in Litchfield Park, Arizona

Tile roof repairs are the most common service we provide in the Litchfield area. Due to the high number of these repairs, we've created two flat-rate packages for our customers.
If you're in need of a basic repair, you'll be interested in our first package priced at $250. The first package repairs up to 15 tiles, all materials included, and warranties. The second package is for leak repair and priced at $450. This includes the repair of the leak, all materials included, and warranties.
Roofing for New Home near me in Litchfield Park, Arizona

If you're building a home in Litchfield Park, it's important to choose a roofing company that has a proven track record. We at Johnson Roofing are very proud of our work and customer relations. We have a vast amount of reviews that you can study on Google, Yelp, or Angie's List. We have professionally trained crews who use the best materials on the market. Call us for a free in-home consultation and we will provide a price quote and explanation of the process on that same day!
Emergency Roofing Services near me in Litchfield Park, Arizona

If you're experiencing a roofing emergency in Litchfield Park, please call us immediately at (480) 467-4572. Johnson Roofing stores a lot of products locally, so we can work as quickly as possible.
Common Roofing Types for Litchfield Park, Arizona
Tiles and shingles are the common roofing types around Litchfield Park. Most new homes are being built with tile roofs because people are learning of their benefits. Tiles add curb appeal and value to your home while being affordable, but they are also very durable against the harsh Arizona weather.
Litchfield Park Foam Roofing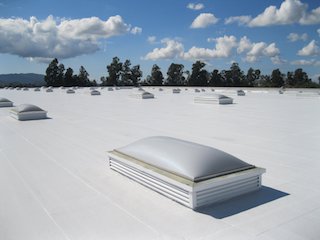 Litchfield Park Shingle Roofing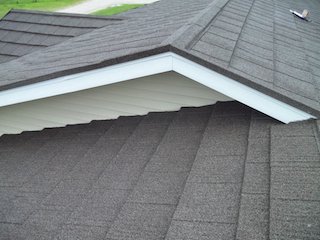 Litchfield Park Tile Roofing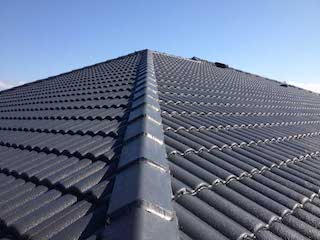 Litchfield Park Metal Roofing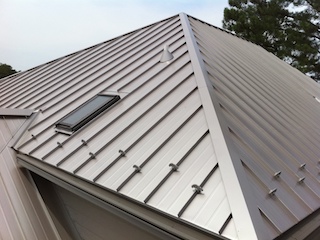 The Johnson Roofing Difference for Litchfield Park, Arizona
Johnson Roofing is the number one rated roofing company in the valley. When you hire us, you will never feel less than our priority. On every job, we take before and after pictures to educate our customers on the condition of their roof. Our professionally trained crews work quickly, but also meticulously. We can walk away from a job feeling confident in our work. We have 5-star reviews on Google, Yelp, and Angie's List; along with an A+ rating with the Better Business Bureau.
The Johnson Roofing Guarantee for Litchfield Park, Arizona
We always give two warranties: one on the work provided and one on the materials used. This is just another way we prove to our customers that we can guarantee a job well done! Call today to schedule a free consultation!
 Highest Rating Roofing Company Near Me In Litchfield Park, Arizona
Aaron M Litchfield Park, Arizona
So I needed weather blocking installed on the arch of my town house. Lyons came out and wanted to reseal my entire roof (not needed) and charge me over 4k. I called Johnson's and was super happy with their customer service and availability. Job was done and roof cleaned of debris for a total of $340.00 dollars. I find this rare when trying to get work done. Normally I'm treated as a sucker, over charged, and have to accommodate their 'busy' schedule. Not this time! THANK YOU