Roofing Services near me in Goodyear, Arizona
There are many roofing services a homeowner in Goodyear may need. If a roof is not properly maintained or installed, the harsh weather conditions can take a toll. Whether you need to repair a damaged area, repair a leak, or find yourself in an emergency, Johnson Roofing can help!
Roof Replacements near me in Goodyear, Arizona

If you need a roof replacement in Goodyear, it is important to choose a roofing company with a proven track record and a professional staff to get your replacement done in a timely manner. Honesty is also a quality you should seek because sometimes a repair is all that is needed. At Johnson Roofing, our professionally trained staff and crews will help you decide what needs to be done. With every job, Johnson Roofing will have warranties on both the work and the materials used. In some cases, your homeowners insurance may cover the roof replacement.
Roof Repairs near me in Goodyear, Arizona

There are many types of roof repairs, but the most common ones we perform are tile roof repairs. Damaged roofs can quickly escalate into an emergency situation, so it is important to have repairs done quickly and correctly. We offer two flat-rate packages for tile roof repairs.
The first package is for minor repairs and is priced at $250. This includes the replacement of up to 15 tiles, all materials necessary, and warranties. The second package is for leak repair and is priced at $450. This includes the repair, all materials necessary, and the warranties.
Roofing for New Home near me in Goodyear, Arizona

Congratulations on building your new home! We understand that when building a new home, it is important to choose companies that won't let you down. Johnson Roofing has a proven track record with professionally trained crews who use the best materials on the market! Call us to schedule a free consultation where we will explain our process and give a price quote that same day!
Emergency Roofing Services near me in Goodyear, Arizona

Experiencing a roofing emergency can cause a lot of stress and will need to be looked at right away. If you find yourself in a roofing emergency, please call us immediately at (480) 467-4572. We store a lot of products locally, so we are able to move quickly.
Common Roofing Types for Goodyear, Arizona
The most common roofing types in Goodyear are shingles or tiles. Tile roofs have become dominant over the years because of the value you get for your money. They are durable and attractive. They are affordable while adding value to your home. Homebuilders are catching on to this information and that is why most new homes will have tile roofs.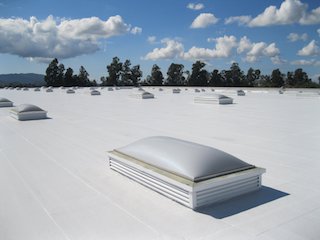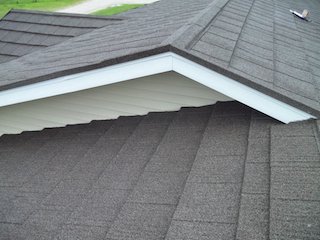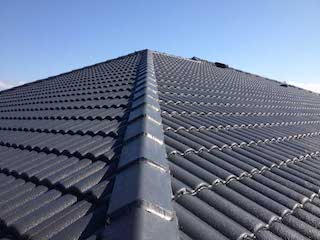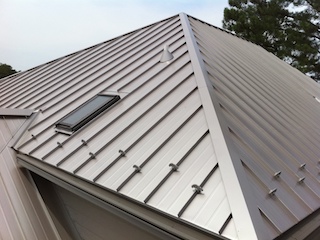 The Johnson Roofing Difference for Goodyear, Arizona
We are the number one rated roofing company in the valley, and for good reason! Since 2004, Johnson Roofing has served the area with their superior customer service, professionally trained crews, and the best materials on the market! We take a lot of pride in our work. We have 5-star reviews on Google, Yelp, and Angie's List; along with an A+ rating with the Better Business Bureau. To keep this reputation, our customers will always be held as our top priority.
The Johnson Roofing Guarantee for Goodyear, Arizona
When you hire Johnson Roofing, you will be educated on the job performed and covered by warranties. On every job, we take before and after pictures to show you exactly what was done. We are also confident enough in our work to offer two warranties with every job! The first warranty is on the work itself and you'll be covered for up to 10 years. The second warranty covers all the materials we used on the job and you'll be covered for up to a lifetime, depending on what materials you chose!
Call today to schedule a free consultation and let us show you the Johnson Roofing difference!
Highest Rating Roofing Company Near Me In Goodyear, Arizona
Ali Stahl Goodyear, Arizona
Tyler and his whole crew were absolutely wonderful. They are incredibly professional, punctual, and really know their trade. We recently moved from Seattle and purchased a new home in Scottsdale. We discovered a moderate leak in our back bedroom during a recent downpour. In a panic, we were able to reach Tyler (the owner) directly and he had someone over within minutes to fix the problem (at no charge!!!). We were so pleased, we had them come back for a full roof "tune-up" last week. We couldn't be happier and recommend Johnson Roofing at every opportunity. Don't look any further....you've found your roofer. THANK YOU TYLER!!!!