Roofing Services near me in Mesa, Arizona
There are many reasons why a resident of Mesa, Arizona might need roofing services. Some older homes have roofs that have naturally weakened over time and need to be replaced. Due to the harsh Arizona summers and seasonally monsoon storms, you may even find yourself in need of an emergency repair. Regardless of the needs that you might have, Johnson Roofing specializes in all roofing services.
Roof Replacements near me in Mesa, Arizona

If you need a roof replacement in Mesa, it is important to choose a roofing company with a proven track record and a professional staff to get your replacement done in a timely manner. In some cases, a roof replacement can be covered by your homeowner's insurance. Johnson Roofing offers two types of warranties on its roof replacements. First, you will get up to a 10-year warranty on the installation of the new roof. Second, you will receive up to a lifetime warranty on the materials used in your new roof. The length of the warranty is determined by the products used.
Roof Repairs near me in Mesa, Arizona

Tile roof repairs are the most common service that we render to our customers in Mesa. Due to the high number of these repairs, we decided it would be beneficial to put together packages that ensure the best service at the best price.
If you are experiencing a roof leak, we offer a package at $450 that includes the repair of the damaged section of the roof along with any new materials needed to repair the leak. You are also guaranteed by us that the portion of the roof we fix will not leak for up to 10 years. Some other roofing companies in the valley may apply tar around a leak for a temporary fix or recommend a complete roof replacement when it may not be necessary. You will never receive such quality from Johnson Roofing.
If you are in need of a repair or maintenance on your tile roof, we offer a $250 package that includes all materials and the replacement of the broken material on the roof. Be aware that some companies in the valley will simply paint broken tiles or material without actually replacing them. It is always important to use a licensed, bonded, and insured roofing professional like Johnson Roofing.
Roofing for New Home near me in Mesa, Arizona

If you are building a home in the beautiful city of Mesa, it is important to choose a quality roofing company that offers the best roofing materials and will perform a high quality installation. All of our crews are trained in roofing a new home. Call us for a free in-home consultation and we will quote you a price that day along with a detailed explanation of our process.
Emergency Roofing Services near me in Mesa, Arizona

If you find yourself with a roofing emergency, call us right away at 480-467-4572. We are here to help and will make sure we get out to your home as quickly as possible. A lot of our products are stored locally, allowing us to move quickly and ensure your emergency is solved almost immediately.
Common Roofing Types for Mesa, Arizona
Shingles are the most common roofing type in Mesa. This is partially due to the average age of homes found in the area. Other popular roofing types include clay and concrete tiles. Concrete tiles tend to be the most popular for new home builds in Mesa. It is important to keep in mind that most Homeowners Associations have strict guidelines as to what type of roof you can put on your home.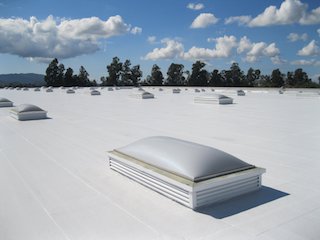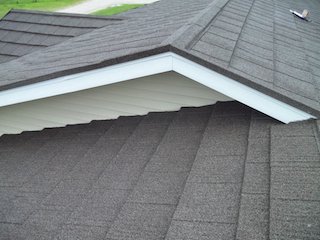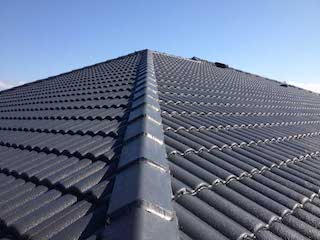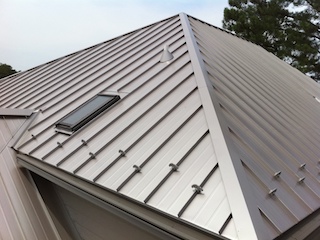 The Johnson Roofing Difference for Mesa, Arizona
Johnson Roofing has been serving the residents of Mesa, Arizona since 2004. We have five star reviews on Google, Yelp, and Angie's List; and an A+ rating with the Better Business Bureau. Our number 1 priority are our customers. We offer the best roofing products with knowledgeable staff and expert installation crews. Utilizing the best technologies make our process simple, quick, and painless. No matter what roofing needs you might have, we are here to help!
The Johnson Roofing Guarantee for Mesa, Arizona
We guarantee our work for up to 10 years and our products up to a lifetime! The warranty you receive depends on the products you choose. It is also important to keep in mind that the quality of your roof installation will affect your warranty, so make sure you choose the right company to perform this important work.
Call us today for a free in-home consultation and let one of our friendly staff members help you with any roofing needs you might have in Mesa.
Highest Rating Roofing Company Near Me In Mesa, Arizona
Roberto Pramono Mesa, Arizona
When my roof started leaking in the rainy season of 2016, I called quite a few roofing companies to get estimates. Charlie from Johnson Roofing gave me some options after inspecting my roof, but wasn't pushy when presenting his analysis. Using the other estimates that I received from different companies, I negotiated and struck a deal with Charlie to reroof my house. Charlie was very responsive to my inquiries during the entire reroofing process. He paid attention to my concerns and even checked with Tyler (the owner) to make sure that he gave me relevant answers to my questions.
The crew was fast and efficient, and the job itself was completed in 2 days. The pictures taken by the lead crewman showed me some details of their work. After inspecting the finished work, I was very satisfied with the quality of job. I felt that Johnson Roofing did deliver a quality product as they had promised in the contract.