Roofing Services near me in Carefree, Arizona
Whether you need a repair, replacement, roofing a new home, or roofing emergency, Johnson Roofing can handle any roofing service to the residents of Carefree, Arizona. If a roof is not properly installed or maintained, the harsh seasonal weather can have damaging results.
Roof Replacements near me in Carefree, Arizona

Roof replacements are done when the damage is too much for repair. It is important to choose an honest roofing company when seeking professional opinion. Some companies will recommend a replacement when unnecessary. You will not be treated this way when working with Johnson Roofing. We have a proven track record of satisfied customers that can support this information. In some cases, your homeowners insurance may cover the roof replacement.
Roof Repairs near me in Carefree, Arizona

A damaged roof not only affects the look and value of your home, but can also be very dangerous. Roof repairs are the most common service we provide, specifically on tile roofs. It's no secret that tile roofs are the most common roof type in Carefree. We've created two flat-rate packages for tile roof repairs.
If you're in need of a basic repair, our first package would benefit you and is priced at $250. This package includes the replacement of up to 15 tiles, all materials necessary, and warranties. The second package is priced at $450 and is to repair a roof leak. This package includes the repair of the leak, all materials necessary, and warranties. 
Roofing for New Home near me in Carefree, Arizona

If you're building a new home in Carefree, it's important to do your research to find a roofing company that will provide the best service. We at Johnson Roofing have worked hard to become the number one rated roofing company in the valley! Our professionally trained crews work quickly and efficiently. Call us for a free in-home consultation and we will provide a price quote and explanation of the process on that same day!
Emergency Roofing Services near me in Carefree, Arizona

If you're experiencing a roofing emergency in Carefree, please call us immediately at (480) 467-4572. We can work quickly because we store most products locally. We will do whatever possible to solve the problem as soon as possible.
Common Roofing Types for Carefree, Arizona
As mentioned above, it is no secret that tile roofs are the most common roofing type in Carefree. Shingle roofs come as a close second and metal or flat roofs are rarely seen. Tiles have dramatically boosted in the roofing industry for many reasons. They are affordable, eco-friendly, durable, and add value to your home! Before choosing a type of roof, we recommend checking with your homeowners association, if applicable, because they may have guidelines that need to be followed.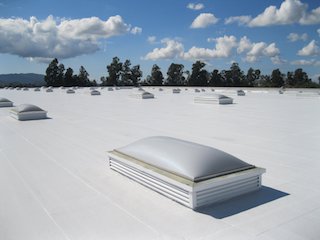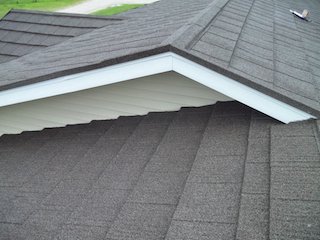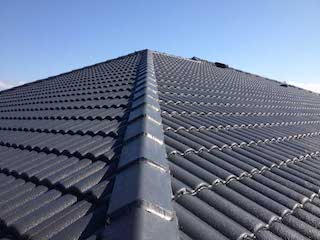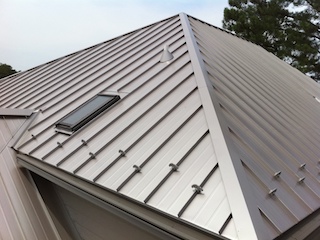 The Johnson Roofing Difference for Carefree, Arizona
We take pride in our work and customer service here at Johnson Roofing. When you hire us, you will never feel less than our top priority, as it should be. We use the best materials on the market and all of our crews are professionally trained. We can confidently walk away from each job knowing that the best work was performed. With some research, you'll be able to browse our 5-star reviews on Google, Yelp, and Angie's List; along with an A+ rating with the Better Business Bureau. 
The Johnson Roofing Guarantee for Carefree, Arizona
On every job, we offer a warranty on the work provided and another warranty on the materials used. The length of warranty depends on the materials you choose. We also take before and after pictures to show you exactly what was done. Call today to schedule a free consultation!
Highest Rating Roofing Company Near Me In Carefree, Arizona
Heidi R Carefree, Arizona
On April 14th, we had Johnson Roofing come over for a quote as we were in need of a new roof. This was our first of 3 quotes that we received from 3 different companies. Charlie was right on time as scheduled, spent time with us explaining the quote and what would be done and answered all of our questions. He took time to explain everything to us. By the following Thursday, we had all 3 quotes and decided that Johnson Roofing was our best option and fit within our budget. We spoke with Charlie on Friday, April 21st to let him know we were going with his quote. By Tuesday, April 25th, we had a crew of 6-7 guys here working on our roof and by Wednesday, the 26th our roof was complete. We are so happy we chose to go with Johnson Roofing. The crew did a fantastic job and getting everything done quickly. I would definitely recommend Johnson Roofing as they did a fantastic job from start to finish!