Roofing Services near me in Peoria, Arizona
Johnson Roofing has been providing roofing services to the valley since 2004. Peoria is a city full of fantastic customers. The extreme heat and spontaneous monsoon storms can take a toll on roofs if they are not properly installed and maintained. Whether you have a leak, damaged area on your roof, or an emergency, Johnson Roofing can help!
Roof Replacements near me in Peoria, Arizona

Roof replacements are not always necessary, but when they are, it is important to choose a company that will guarantee their installation. Sometimes, a simple repair is all that is necessary. We at Johnson Roofing will never recommend a service unless completely necessary or per the customer's request. Before going through with a roof replacement, you may want to check with your homeowner's insurance as some cases might be covered.
Roof Repairs near me in Peoria, Arizona

A damaged roof can be a nuisance and a safety concern. The most common services we provide are tile roof repairs. Because of the high number of these repairs, we have created two flat-rate packages for our customers.
The first package is priced at $250 and is for minor repairs, such as cracked or missing tiles. When you purchase this package, you will get the up to 15 tiles replaced. You will also get warranties on our work and also the materials we use.
The second package is priced at $450 and is for roof leaks. You can experience an interior leak without seeing any damage on the exterior. When you purchase this package, Johnson Roofing will find the problematic area and repair it. This also comes with warranties on our work and the materials.
Roofing for New Home near me in Peoria, Arizona

If you are building a new home in Peoria, then congratulations! This can be an exciting time, but also sometimes stressful. We understand that. When choosing a roofing company, it is important to choose one that has a proven track record. Johnson Roofing is the number one rated company in the valley, and for good reason. Our professionally trained crews are meticulous with their installations. Call us to schedule a free consultation where you will be educated on the process as well as receive a price quote that same day!
Emergency Roofing Services near me in Peoria, Arizona

A roofing emergency can cause a lot of worry to a homeowner. If you find yourself in this position, call us immediately at (480) 467-4572. We store a lot of our products locally, so we can move quickly at getting you back to relaxing inside your home.
Common Roofing Types for Peoria, Arizona
The two most common roofing types in Peoria are shingle or tile. Tile roofs have really boosted the charts over the years because they are durable and affordable. They also add value to your home! Other roof types are flat or metal; however, these are rare on homes.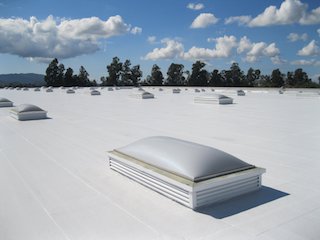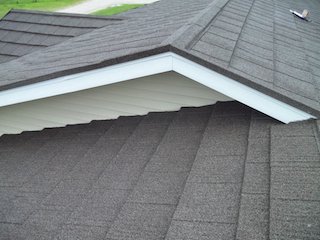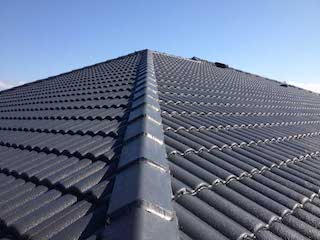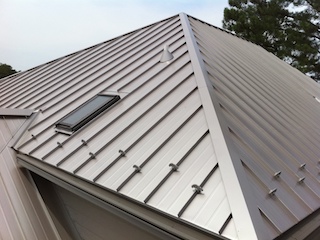 The Johnson Roofing Difference for Peoria, Arizona
We have worked hard to gain the reputation we have in the valley. We never take the easy way out or try to cheat our customers to earn the extra buck. Our customers will always be treated as our top priority, as it should be. We have 5-star reviews on Google, Yelp, and Angie's List; along with an A+ rating with the Better Business Bureau. We give credit to our meticulous crews, knowledgeable staff, and the best materials on the market!
The Johnson Roofing Guarantee for Peoria, Arizona
With every job, the customer will be covered with warranties on the work and also the products used! We also share before and after pictures to educate you on exactly what was done. When you hire Johnson Roofing, you hire excellence!
Highest Rating Roofing Company Near Me In Peoria, Arizona
Robyn Peterson Peoria, Arizona
Unbelievably fast and professional. I called on a Sunday and the repairs were done in less than a week. I would recommend them to anyone and would use them again in the future.