Roofing Services near me in Fountain Hills, Arizona
Johnson Roofing has been servicing Fountain Hills and the surrounding areas since 2004. There are many reasons why a homeowner would need roofing services. The extreme heat and monsoon storms can take a toll on ill-maintained roofs. You may even experience a leak or need another type of emergency service. Whatever roofing service you need, Johnson Roofing can help!
Roof Replacements near me in Fountain Hills, Arizona

It is important to choose the right roofing company when seeking a roof replacement. In some cases, a roof replacement is not always necessary. You can trust Johnson Roofing to perform a roof replacement only when necessary or per the customer's request. Some homeowner's insurances may cover the replacement.
Roof Repairs near me in Fountain Hills, Arizona

Tile roof repairs are the most common type of service we provide because tile roofs are very popular in the valley. We have created two flat-rate packages to make this service easier and more cost-effective for our customers.
One of the packages we offer is priced at $250 and covers minor repairs. This package includes the replacement of up to 15 tiles, all the work involved in the repair, and a warranty on the repaired areas. The other package we offer is priced at $450 and is for leak repair. This package includes the complete repair, all materials used, and a warranty on the repaired area.
Roofing for New Home near me in Fountain Hills, Arizona

If you are building a new home in Fountain Hills, it is important to choose a roofing company that can guarantee their work. At Johnson Roofing, we are confident in our meticulous installs. We use the best materials on the market and our crews are professionally trained in roofing new homes. Call us today for a free in-home consultation where we can provide a price quote that same day!
Emergency Roofing Services near me in Fountain Hills, Arizona

If you are in need of an emergency roofing service, call us immediately at (480) 467-4572. We store a lot of our materials locally, so we are able to move quickly at easing your mind and solving the problem.
Common Roofing Types for Fountain Hills, Arizona
The most common roofing types in Fountain Hills are tiles or shingles. Tile roofs have become more prominent over the years because they are durable, affordable, and add value to your home! Other types of roofs include flat roofs and metal roofs.
Fountain Hills Foam Roofing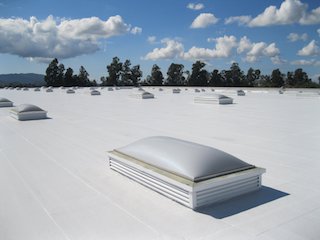 Fountain Hills Shingle Roofing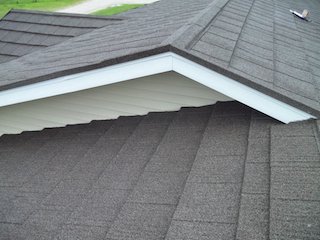 Fountain Hills Tile Roofing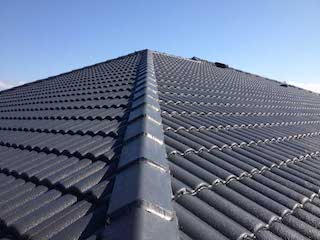 Fountain Hills Metal Roofing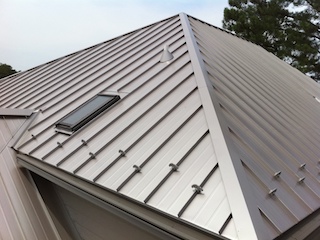 The Johnson Roofing Difference for Fountain Hills, Arizona
We are the number one rated roofing company in the valley for good reason. We use the best materials available and our knowledgeable staff educates the customer on every job. We have 5-star reviews on Google, Yelp, and Angie's List; along with an A+ rating with the Better Business Bureau. Our reputation matters to us, resulting in our customers being held as our top priority.
The Johnson Roofing Guarantee for Fountain Hills, Arizona
We guarantee our work for up to 10 years and our materials up to a lifetime! We are so confident in our services that you will get a warranty on every job! We also provide you with before and after pictures to show you exactly what was done on each job.
Highest Rating Roofing Company Near Me In Fountain Hills, Arizona
Tashina Knight Fountain Hills, Arizona

When my mother's roof leaked after the last storm, I looked around and this company had excellent reviews on all the sites I went to, and a great BBB rating. I can see why. Even though they were busy after the storm, Charlie came out promptly to estimate the job. We'll likely need a big job of new underlayment done in the next few years, but he did not try to sell the big repair. They gave us a reasonable price for fixing the leak and some cracked tiles. The estimate included photos showing what needed to be done. Charlie answered my questions in email and then called to make sure I was satisfied with all the answers. The work was done by a 2-person crew within a week and Charlie went out and inspected it. Of course, not knowing anything about roofing, I can't say much about the repair, but the work is warrantied, so I have no worries. I would definitely use them again. Thanks, Charlie!