Roofing Services near me in Cave Creek, Arizona
There are many reasons why a resident of Cave Creek will need roofing services. If a roof is not properly installed, it can cause future damages. The extreme sun and heavy monsoon rains can take a toll on weak roofs. Whether you need a minor repair, maintenance check, leak repair, or replacement, Johnson Roofing can help!
Roof Replacements near me in Cave Creek, Arizona

If you need a roof replacement in Cave Creek, it is important to hire a company that will perform a superior job. Like mentioned above, if a roof is installed incorrectly, it could cause many problems. Johnson Roofing have been serving the valley since 2004 and have worked hard to gain a high reputation. We give credit to our professionally trained crews and the materials we use. At no cost to you, we will come give you a consultation where a price quote will be provided that same day!
Roof Repairs near me in Cave Creek, Arizona

Tile roof repairs are the most common service we provide because tile is the most popular type of roof in Cave Creek. Because of the high number of these repairs, we offer two flat-rate packages for tile roof repairs.
The first package is priced at $250 and is for minor repairs. This package includes the replacement of up to 15 tiles, all necessary materials, and two warranties! The second package is priced at $450 and is for a leak repair. This package includes the repair of the leak, all necessary materials, and two warranties! The warranties we mention are a warranty on the work and another one on the materials.
Roofing for New Home near me in Cave Creek, Arizona

If you are building a new home in Cave Creek, then let us start by saying congratulations! A new home is exciting, but we also know that it can be stressful. Let Johnson Roofing help ease your mind by installing an impeccable roof. We have a proven track record and our crews are professionally trained in new home installations. We also use the best materials available on the market. Call us today to schedule a free consultation where we will explain our process and give a price quote that same day!
Emergency Roofing Services near me in Cave Creek, Arizona

Please call us immediately at (480) 467-4572 if you are experiencing a roofing emergency. We will need to work quickly and that is why we store a lot of products locally. We promise to do everything we can as quick as we can to ease your mind during the emergency.
Common Roofing Types for Cave Creek, Arizona
The four roofing types you may notice around Cave Creek are tile, shingle, metal, and flat. All have proven to stand up against Arizona's harsh weather, but tile and shingle roofs are the most common. Before deciding on a roof type, we recommend checking with your homeowners association where applicable because there may be guidelines to be followed.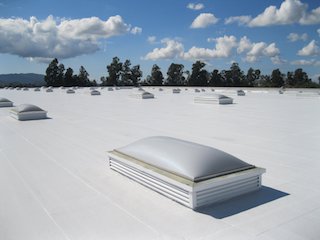 Cave Creek Shingle Roofing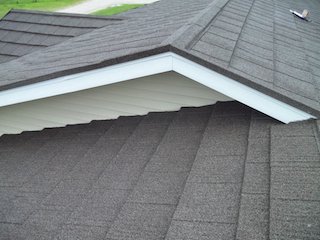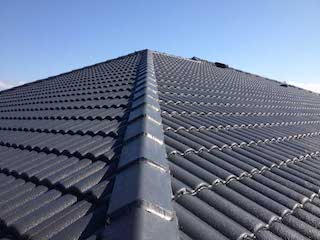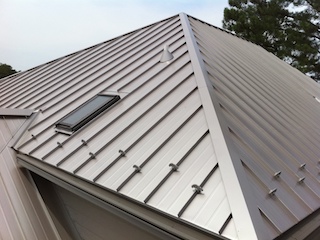 The Johnson Roofing Difference for Cave Creek, Arizona
The quality and customer service you'll receive from Johnson Roofing is like no other! Our customers will always be treated as our top priority, which has lead to the 5-star reviews on Google, Yelp, and Angie's List; along with an A+ rating with the Better Business Bureau! Our superior crews use the best materials on the market and we can confidently offer two warranties on every job!
The Johnson Roofing Guarantee for Cave Creek, Arizona
We guarantee our work for up to 10 years and our materials up to a lifetime! We take before and after pictures at every job where we show you exactly what we did and what you paid for. Call us today to schedule a free in-home consultation and experience the Johnson Roofing difference!
Highest Rating Roofing Company Near Me In Cave Creek, Arizona
Noel E Cave Creek, Arizona
I was very happy with the work that Johnson Roofing did to my Foam Roof, Skylights, Rotted Plywood and Field Tile Repair.Pictures were provided before and after the Repairs. Devin and Sylvia were fantastic to work with and they gave me the best bid out of 5 Roof Estimates. They did a fantastic Job, completing the work in a Timely Manner. I live out of State and own a Condo in Phoenix, According to my Property Manager, the Roof has never looked better. I highly recommend Johnson Roofing for Foam Roofing Repairs and all other Roof Repairs. I will refer Business to Johnson Roofing.