Roofing Services near me in Apache Junction, Arizona
Johnson Roofing has been providing Apache Junction with roofing services since 2004. Whether you're in need of a repair, maintenance check, or a full new roof, we can help!
Roof Replacements near me in Apache Junction, Arizona

A poor installation, lack of maintenance, or an emergency can lead to a roof replacement. Sometimes, however, a replacement is not necessary. You can call Johnson Roofing to get a free consultation. We will survey the damage and share our expert opinion of a solution, including the costs, that same day. We will never do a roof replacement unless absolutely necessary or per the customer's request.
Roof Repairs near me in Apache Junction, Arizona

Roof repairs are the most common service performed in Apache Junction, specifically tile roof repairs. Leaks can suddenly happen when no damage seems to be present on the exterior of the roof. Broken or loose tiles can be a nuisance and a safety concern. Because of the popularity of tile roof repairs, we provide two flat-rate packages for our customers:
The first package is for roof leaks and is priced at $450. This price covers the complete repair of the leak, including labor and materials. Our second package is for more minor roof repairs and is priced at $250. This price covers the replacement of up to 15 tiles, labor and materials included.
Roofing for New Home near me in Apache Junction, Arizona

If you're building a new home in Apache Junction, it is important to choose a roofing company that will get the job done right. Johnson Roofing has proven to be superior in quality and customer service. We have warranties on our installation as well as the materials. Call us to schedule a free consultation. We will give you a price that same day!
Emergency Roofing Services near me in Apache Junction, Arizona

Johnson Roofing provides quick and painless emergency roofing services. We keep many products locally, so we are able to work fast at easing your mind. Please call us immediately at (480) 467-4572 if you have a roofing emergency.
Common Roofing Types for Apache Junction, Arizona
There are many roofing types in Apache Junction. Tiles, shingles, flat, and metal are the types of roofs you will find in Arizona. Tile roofs are becoming more prominent for many reasons. They are attractive, durable, and economically friendly. They are also cost effective, while adding value to your home! Before choosing a type of roof for your home, we suggest checking with your homeowners association, if applicable. They may have strict guidelines.
Apache Junction Foam Roofing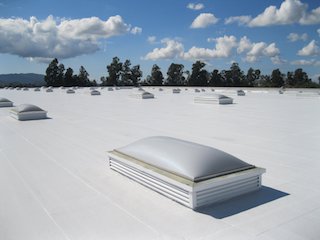 Apache Junction Shingle Roofing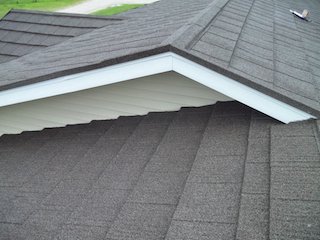 Apache Junction Tile Roofing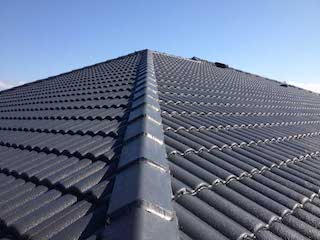 Apache Junction Metal Roofing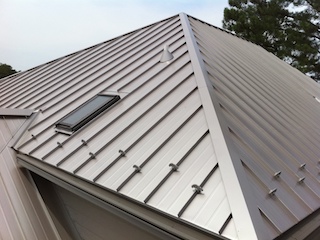 The Johnson Roofing Difference for Apache Junction, Arizona
Johnson Roofing has proven to be dependable and trustworthy. We are proud of the many reviews from our customers who are our top priority. We have 5-star reviews on Google, Yelp, and Angie's List; along with an A+ rating with the Better Business Bureau. With every job, our knowledgeable staff will show you before and after pictures and educate on you exactly what was done. Call us today to experience the Johnson Roofing difference.
The Johnson Roofing Guarantee for Apache Junction, Arizona
Johnson Roofing offers warranties on every job. We give a warranty on our work for up to 10 years and a warranty on the materials for up to a lifetime! When you choose Johnson Roofing, you are choosing excellence.
Highest Rating Roofing Company Near Me In Phoenix, Arizona
Michelle Guy Apache Junction, Arizona
I had called around to various roofing companies. Some never called back. Some came and gave outrageous quotes. Then I found Johnson Roofing. I saw on their website that they had flat rate fixes. Johnson Roofing came in over $250 less than the lowest competitor! I had some cracked tiles and some that had slipped out of place. I told them what I needed and we scheduled immediately. They came out quickly and did good work. They guy that came was courteous and professional. Got it done in an hour or less! Now our roof is ready for many more years. If/when I need a roofer again, I will be calling Johnson Roofing. Also, Sylvia was easy to work with and very nice. Thanks for a great experience!